Obituary for Sue Baty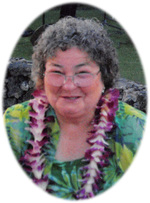 Mrs. Sue (Berry) Baty of Amagon, Arkansas, departed this life on Saturday, September 22, 2018, at the age of 79. She was born July 9, 1939 in Balch, the daughter of Elza Luther and Irma Berry.

Mrs. Baty was a homemaker, who obtained her GED in her 40's, and went on to earn LPN licensure. She enjoyed sewing, and was in a quilting club with ladies from her church. Mrs. Baty loved to dance, and go hunting with her family. One of her greatest loves was being able to raise her children and grandchildren.

Mrs. Baty was a member of Midway Church of Christ, where she enjoyed cooking for member of the church. She was always thinking of others, and spent a good deal of time volunteering at People Helping People in Amagon.

Mrs. Baty was preceded in death by her husband, Daniel Samuel Baty; one son, Danny Baty; one daughter, Doris Hayes; one brother, Sonny Berry; one sister, Betty Jean Berry; and her parents.

She is survived by one son, Paul Baty of Batesville; eleven grandchildren, Chris Cooper, Jeremy Cooper, Tracey Cooper Jones, Eric Hayes, Jeoff Hayes, John Morrow, Felicia Baty Goings, Julie Baty Higginbotham, Krystal Baty Rufkahr, Kelly Baty Ash, and Lexi Caldwell; many great and great-great grandchildren; and a lifetime of friends.

Graveside services are 2:00 p.m. Tuesday at Balch-Johnston Cemetery with Mr. Llano Robinson officiating. Friends may visit at the funeral home, Monday evening, 6:00-8:00 p.m.

Those honored to serve as pallbearers are Paul Baty, Eric Hayes, David Baty, John Morrow, Jeoff Hayes, and Jim Hayes. Honorary pallbearers are the ladies of Midway Church, Chris Cooper, Linda Robertson, and Todd Honey.

Order Flowers